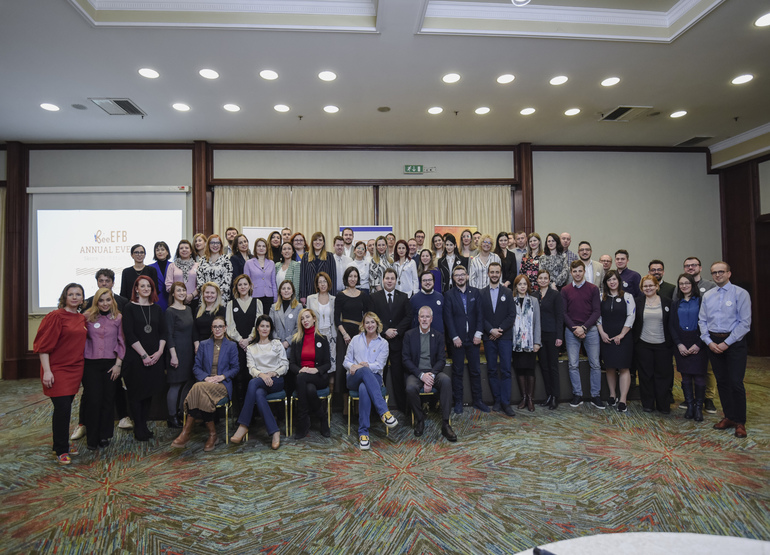 The beeEFB Alumni Network Annual event was held in Skopje from March 3 to March 5, 2023. The whole progamme of the this gathering of the EFB alumni was all about the buzz of the beeEFB Alumni Network members through networking and creating new collaboration sparks.
An amazing group of around 70 people coming from the countries of the Western Balkans region and EU has gathrered in person to for this meeting, which was a great opportunity to shed a light on the key achievements from the past 2022, but also on the upcoming activities for 2023.
The Annual Conference had a special welcome session for the new cohort of alumni from the beeEffect programme, who were pleased to join the EFB community of great individuals with different backgrounds and careers interested to foster cross-sectoral and cross-regional exchange of know-how.
The agenda was filled with inspiring talks, co-creation sessions and plans for joint efforts to move things forward and create an impact on individual and societal level in the region and beyond.