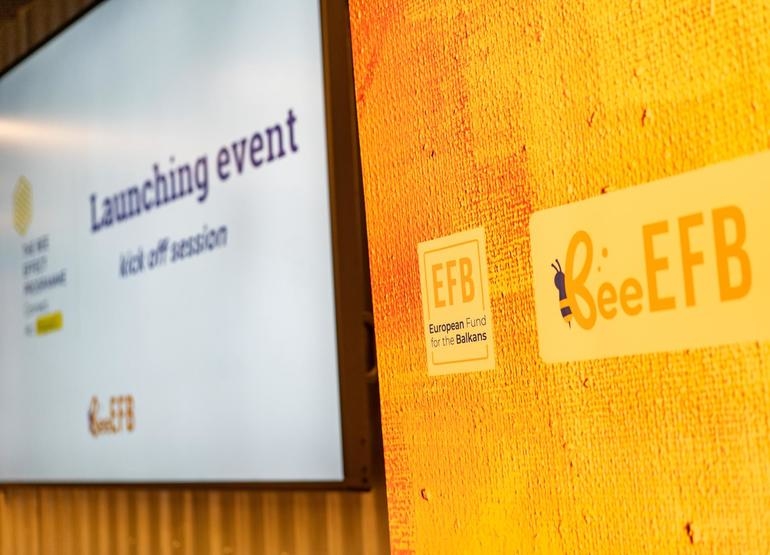 The Launching Event of the second edition of the beeEffect Programme, which was held in Belgrade and Divčibare from September 27 to October 1st, was all about buzzing energy, ideas, peer learning and exchange with the members of the beeEFB Alumni Network and the new bees.
5 days of mentoring sessions, lectures and workshops, but also lots of networking and fun activities. The agenda concept was divided into 3 thematic pillars – Future of Technology, Future of Society and Future of Power, along with the introductory sessions, case studies work and the kick off of the immersive mentoring process.
The participants from Albania, Macedonia, Serbia, Montenegro, Bosnia and Herzegovina, Romania, Greece and Croatia were introduced with the programme and the dynamic of the learning exchange and curriculum planned for the next few months, which also includes different online and offline activities.
This is just the first stop of the busy schedule of the whole beeEffect learning journey for the amazing participants from across the Western Balkans and EU, who will be partnered with their mentors and EFB alumni which have already had the chance to be part of the EFB previous programmes.
Check the photo gallery to grasp the good vibes and the positive atmosphere created by this great mix of work and fun.