Programme objectives and outcomes AKA What is the purpose?
The BeeEffect Programme aims to gather a diverse group of young professionals with great impact-making potential and to provide a carefully designed experience developed and led by beeEFB alumni members, with the goal to equip them with a unique set of knowledge, skills and networking opportunities and provide avenues for them to create impact in their communities.
beeEFB, as the alumni network of 400+ senior and mid-career professionals from Western Balkans and wider region offers a contextualized and holistic programme for the new generation of change makers, building on their own experience and by employing and utilizing the capacity and resources built in the past 15 years.
Programme participants have an increased capacity to address complex issues, increased critical thinking, team collaboration and networking capacities, and access and opportunity to engage on meaningful activities and design new ones together with their peers and alumni.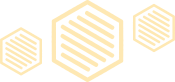 Programme target groups AKA Who is it for?
Programme is designed to bring together and enable cross-learning from two distinct target groups:
Participants - young professionals, impuls providers and action takers in their own communities
beeEFB alumni - senior and mid-career professionals coming from different sectors (government, business, development, academia, nonprofit), with diverse backgrounds and fields of expertise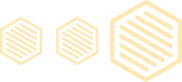 Programme description AKA What is it and
what it consists of, and how will it work?
Overarching theme of the programme is focused on the emerging future and looks to examine how positive impact in communities can be created, shaped and supported in the most pressing issues of today and tomorrow, by looking at them through three distinct lenses of power, society and digital/tech.

Programme methodology
Programme combines in-person and online activities, tailored 1:1 mentorship, group work and provides both inspiring talks/lectures and skill-building workshops.
Program overview and main blocks
Call for applications - left side of the visual
15 May - 4 June 2023
Programme starts with the launch of the Call for participants and Call for beeEFB alumni. Both target groups have their own specific eligibility and selection criteria and journey in the programme, although they are interconnected through the programme.
4 June - 31 July 2023
The Selection Committee will first select participants of the programme, and then match them with alumni who are best fit to provide them with tailored mentoring. Results of participant selection will be known by the end of July, while the alumni selection will take another few weeks. In case a profile is missing from the alumni applications, the Programme team will head-hunt suitable mentors from the wider alumni pool.
All alumni will receive Guidelines for mentoring and undergo training for mentors, so as to ensure confident and high-quality mentoring to participants.
26 September - 2 October, Serbia
Launching event is a one-week intensive in person event for participants and mentors containing inspiring presentations, skill-building workshops and induction into mentoring and case study work.
Program of the launching event includes introduction to EFB and beeEFB, embedded networking elements and informal community building activities.
Participants can expect interactive presentations, simulation games, practical analysis and hands-on workshops, conducted by leading experts in the wider region.
By the time they leave the launching events, each participant will have their mentor and be assigned to a group and advisor for the case study work.
Mentoring and group work and learning
October 2023 - January 2024
In between launching and closing events, participants will have between 8 and 12 weeks to engage in 1:1 mentoring, group case work and participate in online workshops and presentations.
Mentoring: each participant will have a minimum of up to 6 sessions to work with their own mentor on a professional and personal objective which mentor and participant will jointly identify during the launching event. Participants and mentors are also expected to engage in one in-person visit to support the work on mentorship goals. These visits are called Learning exchanges and have proven to be highly effective in building stronger relationships and achieving mentoring goals defined by the participants.
Case studies: Based on their interests, participants will be grouped in teams of up to 4 and assigned a case study on a select regional societal challenge, for which they should come up with a solution before the closing event. Each team will have their expert advisor from the alumni to support them in the process. As the groups develop their case studies, several online practical workshops on team collaboration, pitching and solution design will be organized to support the groups. Winning case studies group is awarded with funds to implement their solution.
23 - 25 February or 1-3 March 2024
Three-day in-person event dedicated to participants and members showcasing and evaluating results of the programme: case study solutions, mentoring outcomes and reflections and evaluations of the programme. Programme includes presentations of (next to) immediate ways to implement know-how and skill acquired through a range of beeEFB opportunities for engagement; and allows participants to immerse themselves in the beeEFB community fully, by also providing them with opportunity to codesign and co create beeEFB's activities, through participation at beeEFB Annual event 2024, which will gather 50+ alumni to co-design activities and 2024 Action plan of the Network and which takes place simultaneously with the Closing event.
* Alumni and participants alike need to commit to attending both in-person events and to participate in online activities of the programme (mentoring, case studies)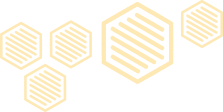 Programme benefits AKA What's in it for you?
More information into what the programme brings to participants and alumni can be found in Participant and beeEFB alumni journey, but in short:
If you are a participant, you will get premium know-how and skill training from renowned experts, tailored to the challenges of today and tailored specifically to your needs and strengthen your critical thinking, team collaboration and gain new perspectives
If you are an alumni, you will share your expertise with a group of carefully selected young professionals from wider region and acquire mentoring training and experience through 1:1 mentoring

Impact and sustainability of the programme AKA How it will live on?
The programme builds on the human capital and experience of beeEFB alumni, who have undergone EFB programmes in the past and have through these programmes and since built their careers and honed their expertise and know-how. They will share and transfer their know-how to the new generations of young professionals and work together with them on coming up with solutions to select current societal challenges. The beeEFB through its activities provides a number of avenues to implement those solutions and encourages participants to engage in the Network's activities and use their newly acquired know-how in creating change in their communities.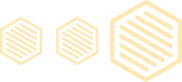 Team AKA People responsible/behind the programme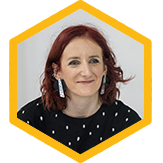 Hatidza Jahic
Currently an assistant professor at School of Economics and Business, University of Sarajevo, and the Head of International Office and Erasmus+ coordinator. Fulbright research scholar 2016/2017 at the University of Arkansas (Department of Education Reform and the Department of Economics. EFB alumna of Leadership Development Programme (2009/2010).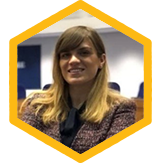 Armela Maxhelaku
Lecturer at the Faculty of Law, University of Tirana. Prior to joining academia, she was engaged in monitoring EU projects at the Ministry of Infrastructure and Energy in Albania. Currently pursuing her doctoral studies at the Faculty of Law, University of Freiburg. Main fields of expertise include international law, EU integration and project management.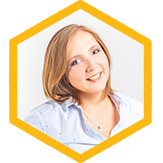 Vladica Jovanovic
Organizational and programme development advisor, expertise in community organizing, coaching and leadership, extensive experience in project management and strategic communications. Impact areas: peacebuilding, gender equity, sustainability. Affiliated with PeaceNexus and UNWOMEN, one of the initiators of beeEFB alumni Network, currently serving her first Board mandate. Music and queer culture addict.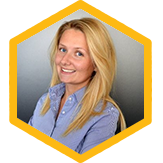 Irma Zulic
International development cooperation professional currently working as Political Advisor at the United Nations Bosnia and Herzegovina. Fields of expertise: EU enlargement, public administration reform, human rights, gender mainstreaming, public finance management. She attended the EFB Leadership Development programme (LDP) in 2011/2012, 6th generation. Traveler and foodie at heart.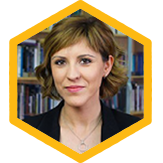 Evica Kuc
Main fields of expertise are human resources management and development, organizational culture, change management, communications, and strategic and programme development. Currently works as Head of Employee Experience Designer at OTP bank Serbia. She attended the EFB Leadership Development programme (LDP) in 2012/2013, 7th generation. One of the initiators of beeEFB alumni Network, currently serving her first Board mandate. Inspired by people.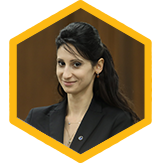 Mariola Çeku
Currently working at the Ministry for Europe and Foreign Affairs at the department of public diplomacy and Diaspora. Previously engaged with different governmental institutions including the Albanian Embassy in Greece, Prime Minister's Office and DEI in BiH. Served as Executive Board member of JEF Albania. Main fields of expertise are digital diplomacy, EU integration,security & stability of the WB, and Human rights. Her main objective is the empowerment of women in foreign affairs. Proud beeEffect alumna, generation 2022/2023.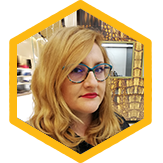 Miruna Troncota
Associate Professor and PhD Advisor at the National University of Political Science and Public Administration (SNSPA) in Bucharest, Romania and coordinator of the Center for European Studies. Previously worked and studied in Graz, Berlin, Ljubljana, Sarajevo and Prishtina. Her main fields of expertise are the European integration of the Western Balkans, EU Foreign and Security Policy and Black Sea geopolitics. In parallel, Miruna is a writer, author of 4 collections of poetry and a Board member of PEN Club Romania. EFB's Leadership Development Programme alumna (LDP 3 - 2009/2010)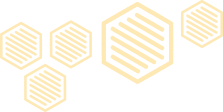 BeeEffect programme in the world
We have an instagram page where you can follow updates, so check it out here.
If you have any questions, write us at thebeeeffectprogramme@gmail.com