Providing means and platforms that will enable informed and empowered citizens to take action and demand accountable institutions and democracy from the decision-makers.
The Fund has recognized a new sphere of civic engagement and activism across the Western Balkans: environmental protection and struggle for the commons represented by numerous local or municipal movements pursuing environmental justice in the midst of booming ecological threats (i.e. alarming rise in air pollution, devastation of rivers through small hydro power plants, destruction of urban greenery). Politicians and decision-makers tend to be silent about these issues, or without adequate responses and policy proposals. Despite this state of play, local civic activists and organizations are becoming actors who are trying to secure and strengthen these issues on the public agenda. EFB is eager to support and empower them in this endeavour.
Our key objectives
Contributing to the process of strengthening the trust and solidarity among the active citizens across the WB region regarding their shared problems.
Working on building the capacities of local civic initiatives and change makers which, in turn, will activate the citizens' initiatives across the region, empowering them to demand accountable institutions, democratic processes and social policies that serve the public interest.
Supporting demand-driven regional networking and exchange of know-how among the representatives of various civic initiatives on the national level.
Creating a community of capable and empowered individual agents of change from the ranks of civic initiatives who have the knowledge and tools to activate citizens across the region.
---
EDI
/ Engaged Democracy Initiative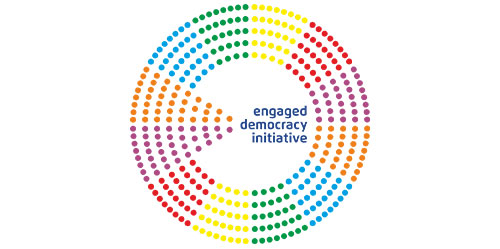 The European Fund for the Balkans (EFB) and the Institute for Democratic Engagement Southeast Europe (IDESE) joined forces and created the Engaged Democracy Initiative (EDI). EDI aims to involve local movements and organizations, researchers, social businesses, engaged citizens and journalists in a hierarchless and horizontal regional network (rhizome) for supporting, promoting and pursuing values of open, solidary and democratic societies across our region.
READ MORE
Response Hub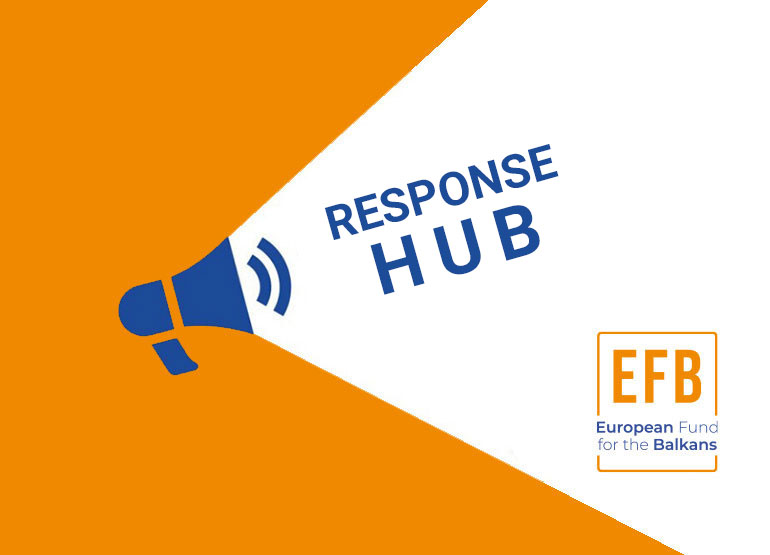 The European Fund for the Balkans has established the Response Hub as an instrument of micro financial support to civic groups, local initiatives, and movements in the Western Balkans. The aim is to provide a flexible response to specific and urgent needs, contributing to impact and sustainability, empowering the claim for accountable institutions, democratic policy processes and to defending the public interest.
READ MORE