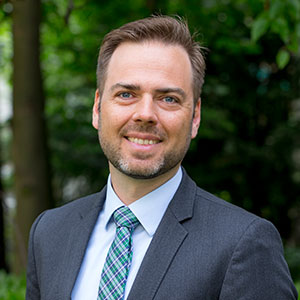 Stefan Schäfers has been working for the King Baudouin Foundation since 2008 first as Head of European Affairs and since 2019 as Director responsible for the Europe programme and the international development of the Foundation.
He is the chair of Civitates, a philanthropic initiative for democracy and solidarity in Europe, the European Fund for the Balkans and formerly the European Programme for Integration and Migration (EPIM). Stefan is member of the Governing Board of the European Policy Centre (EPC) a Brussels based think tank and the European Foundation Centre. He worked from 2003 to 2007 as a senior consultant for IFOK, a German communication consultancy specialized in Corporate Social Responsibility (CSR), stakeholder and citizens participation, and was since 2004 head of the IFOK Brussels office managing EU-projects for private and public clients.
He studied Business Economics at the Catholic University of Eichstätt/Germany and the Ecole Supérieure de Commerce de Nice/France with a focus on International Business Administration. In 2003, he received a PhD in International Business Ethics.