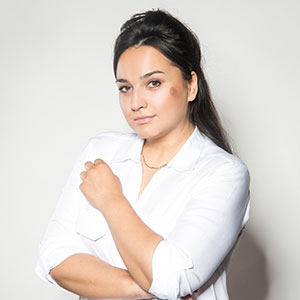 Jovana Jovanović has been working since 2014 as a Program Assistant with the European Fund for the Balkans, where she supports all programs and activities of the Fund.
Jovana graduated at the Faculty of Organizational Sciences, University of Belgrade, where she obtained a degree in Organisational Sciences. Her main fileds of study included project management and the key concepts of financial management. During her studies, she was a member of the Board of European Students of Technology where she was active in the fields of public relations and event management. After graduating, she gained valuable experience working at the office of the First Deputy Prime Minister of the Government of Serbia, where she maintained contact with citizens and processed their petitions, a post which was crucial for her further career.
As her main field of interest is helping find a way to improve social processes, she has begun her master's studies in social policy at the Faculty of Political Sciences, University of Belgrade.
Jovana is constantly striving for improvement by using her experience in the process of advocating for a stronger European society. She speaks English.
CONTACT: jovana.jovanovic@balkanfund.org