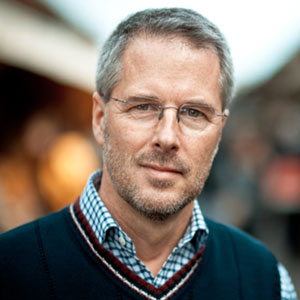 Franz Karl Prüller currently serves as Senior Advisor to the Management Board of ERSTE Foundation and Savings Bank Group in Austria. From 2012-2016 he was a member of that Management Board where he served as CEO and Chairman 2015/2016. He joined ERSTE Foundation in 2005 as Programme Director for Social Development where he developed civil society and NGO support programmes for the Central and South-Eastern European Region. These included among others the Eu- ropean Fund for the Balkans as well as social banking and social business and im- pact investment activities of ERSTE Foundation. Franz Karl continues to be in close touch with the Social Finance Department of Erste Group and is involved in develop- ing further social finance services for people at risk of poverty, social enterprise start- ups and social service NGOs.
Prior to 2005 he held various positions in Caritas Austria (1988-2005), where he last served as Secretary General in charge of International Programmes from 1996 to 2005.
He holds a BA in International Studies from Webster University, St. Louis/USA and a Master of Science degree in Development Management from the Open University in England.
In Austria he serves as Chairman of the Supervisory Board of Zweite Sparkasse and sits on the board of the Austrian Association of Charitable Foundations as well as on the Board of Sinnbildungsstiftung, a foundation to promote innovation in education. Internationally he serves on the Supervisory Board of good.bee Credit, a micro-fi- nance institute in Romania, as well as in the Steering Committee of the European Fund for the Balkans. Franz Karl is Deputy Chairman of the Network of European Foundations (NEF) and from 2014 he represents ERSTE Foundation in the Govern- ing Council of the European Foundation Centre.