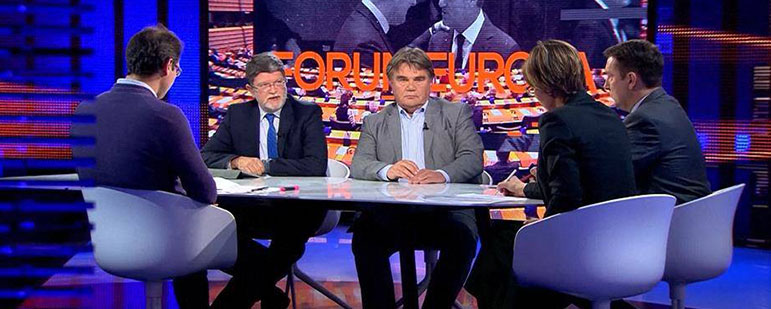 The European Fund for the Balkans developed the concept of the TV format Forum Europa in cooperation with the European Parliament and the regional media news network N1 in 2017.
The one-hour debate was focused on current Western Balkans and EU issues and discussions about policy measures aimed at the acceleration of reforms and democratisation of the Western Balkan countries, as well as at overcoming the enlargement hiatus within the European Union. The ultimate goal was the promotion and democratisation of the public debate on topics relevant to the Europeanisation of the Western Balkans – by bringing together policy makers, analysts and scholars to debate the most pressing regional issues.
"Forum Europe" was initiated with the production of the first special episode in the European Parliament in early May,2017. The six episodes which were filmed and promoted focussed on the following topics: Transatlantic relations and political developments in Southeast Europe, Crisis of democracy in the Balkans, Berlin Process – Boost or replacement for the EU enlargement?, Resilience of the Western Balkans, Building human capital in the Western Balkans, New recommitment to the reforms or business as usual?".
Watch the Forum Europa:
https://www.youtube.com/channel/UCrxshCEPws6GLi3SzvcxvCQ/videos