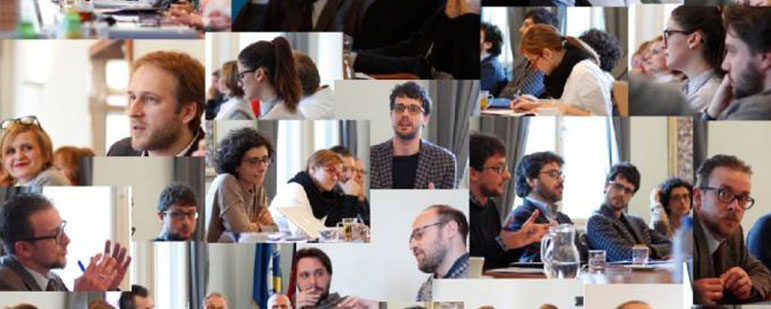 In the period between 2012 and 2019, the EFB supported the Fellowship Program CAS SEE Rijeka, an international researcher mobility program that offers up to five-month residencies in Rijeka and in the countries of the Balkans region (Bosnia and Herzegovina, Serbia, Montenegro, North Macedonia, Kosovo, and Albania).
RECAS was designed as a centre of high-level scientific activities that encourages public discussions of great social importance to the Southeast Europe. Its vision was to promote freedom of research and ensure the prerequisites for innovative, intellectual and scientific development, and to strengthen the transnational and regional scientific cooperation on social issues such as human rights, justice, democracy and public policy, as well as other important issues of human coexistence.
The Fund's role was to support the CAS SEE Junior Research Programme which focussed on different key topics.
The fellows benefited from the motivating intellectual and research-oriented conditions and the stimulating environment of a multi-disciplinary and international community of first-rate scholars.
The added value of this fellowship was the excellent cooperation between the different generations of CAS fellows and their cooperative work that has created thematic synergies within smaller working groups on similar topics or different aspects of one particular topic.
More info at: http://cas.uniri.hr/cas-fellowship-programme/