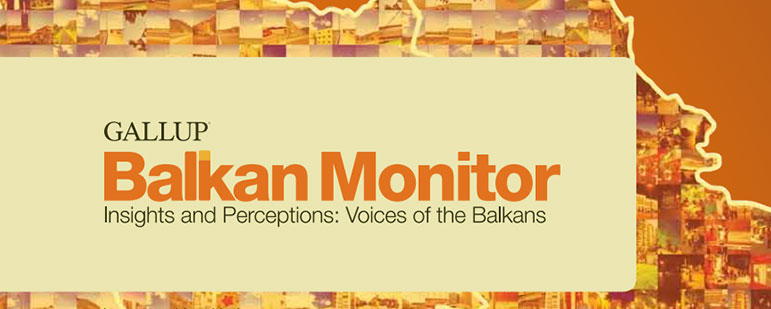 7 cities | 3 surveys | 100 questions | 21 discussions
In 2008 the European Fund for the Balkans formed a partnership with Gallup Europe to launch the "Balkan Monitor", aimed at providing comprehensive data on Western Balkan citizens' perceptions, creating a one-stop shop that delivers strategic insights based on evidence-based social research in the region.
Covering Albania, Bosnia and Herzegovina, Croatia, Kosovo, North Macedonia, Montenegro, and Serbia, Balkan Monitor posed more than 100 general and country-specific questions and explored a series of key issues including: opinions and perceptions concerning the EU and international community, good governance, social and economic conditions, employment prospects, business conditions, crime and safety, politicsin the region, corruption, religion, well-being and life satisfaction, ethnic and cultural identities and perceptions of other ethnic groups and migratory patterns. In order to publically present and widely acknowledge the results of the Balkan Monitor, the EFB, in cooperation with Gallup Europe, organised a series of public discussions in Western Balkan capitals, where the survey results were presented and discussed with leading analysts, journalists, government officials, academics, representatives of CSOs and think tanks from the region.
Every year, seven events were organised in Western Balkan capitals f (Zagreb, Belgrade, Sarajevo, Skopje, Podgorica, Pristina and Tirana). The road-show events in each of the countries were accompanied by campaigns which presented the most telling results.