beeEffect Participants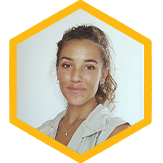 Ana Vukčević
Ana studied sociology and communication in Belgrade and in Rome. She is finalising her PhD in media and cultural studies, with the focus on representation of young people in the media. She has 7 years of experience working in communication gained in Montenegro, Serbia, Germany, and Italy and has worked both with commercial brands, as well as with civil society and international organisations such as UNICEF. At the moment, Ana is working as an external consultant for UNDP and Council of Europe and her main interests are subjects related to youth mental health, social inclusion, capacity building, youth engagement, and youth policy.
Ana hopes that the beeEffect programme will gather people that share her interests, goals, and values.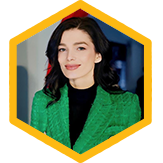 Brisejda Lala
Brisejda holds a PhD in history and has researched "Albanian-Soviet Relations during the Cold War". She is currently Head of the Research Center at the Institute for the Studies of the Communist Crimes and Consequences in Albania (ISKK), and is focused on researching the atrocities committed by the communist regime in Albania. She has been serving as Part-time Lecturer at the University Aleksander Moisiu, Durres, focusing on Contemporary History and History of the Balkans for more than 10 years.
Brisejda is a Board Member ALBNA, Albanian Association of History Educators, and has collaborated with different NGOs like "Vizion OJF" and Institute for Democracy Media and Culture. She coordinated the Memory Days 2023 with the latter.
Brisejda wants to be part of the beeEffect programme because she strongly believes it would help her deepen her knowledge and collaborate with specialists from the region on this field.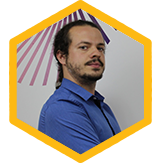 Damir Dizdarević
Damir graduated from the Faculty of Political Sciences, Department of Politicology, and pursued a master degree in International studies - module: U.S. studies, on the topic of US energy security and the Iraq war in 2003 at his alma mater.
He is currently working as a Project Coordinator at the Belgrade Open School within the programme area Energy, Climate and Environment, mainly on projects that focus on the sustainable development, just energy transition and air quality. His main areas of interest are energy policy, energy security and climate change.
Damir's main motivation for joining the beeEffect programme is to improve his policy analysis skills, as well as expanding his professional network and connections.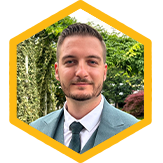 Daniel Josifovski
Daniel holds two master degrees, in political science and international economics, and specialises in project cycle management and agile methodology. His professional background speaks about development, implementation and evaluation of various initiatives on local, national and regional level. Currently, he is engaged as a project advisor in the German Agency for International Cooperation and his professional passion is to provide more sustainable and efficient processes through organisational and institutional growth, society development and agile project management. The relaxing time in his life is filled with cycling, travelling and exploring nature and different cultures, and playing strategic board games.
Daniel believes that the involvement in the beeEffect programme will bring an additional opportunity for career development and widening his professional network.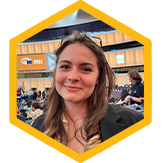 Dominique Ogreanu
Dominique is an activist for reproductive rights and the protection of Children Human Rights Defenders. Currently she is pursuing two Bachelor degrees, one in International Relations and the other in Journalism, while simultaneously being involved with several national feminist organizations on research projects regarding sexual harassment in schools.
Focusing on creating networks of care and resilience among children, she is coordinating the Youth Board of FONPC, a vibrant group of over 30 teenagers striving for an inclusive and accepting society. Dominique is also a Board member for Supporting Abortions for Everyone (SAFE), a new European abortion fund providing financial and infrastructural resources for grassroots groups.
For her, the beeEffect programme provides a space where we can learn to foster hope when hit with resistance, to redirect rage from within ourselves to community organising and to discover intergenerational support in advocacy.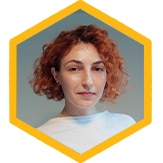 Edisona Xhani
Edisona holds a master degree in Social work from the University of Tirana. As a student, she was actively engaged in volunteering in different organisations such as Beyond Barriers, Red Cross and World Vision. In 2018, she co-founded the first youth centre in Lezha, H.A.N.A Center, recognizing the need for a space that supports the growth and development of young people. As part of the European Solidarity Corps program, she had the opportunity to contribute to community projects in Italy, further expanding her intercultural competence and understanding.
Edisona is currently a Project Manager at Cooperation and Development Institute in Albania, working with youth councils of the WB6 region.
She decided to be part of the beeEffect programme not only to network with like-minded people and enhance her professional skills but also to share her expertise in civil society and entrepreneurship as well as offering insights, guidance, and collaboration opportunities to further the network's mission of creating a positive impact in society.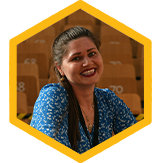 Ivana Pranjić
Ivana is a PhD Candidate in Sports diplomacy specialising on Southeast Europe at the German Sport University Cologne. In more than 10 years in the field of sport, she worked for sport federations, club teams and major sporting events, implementing various international projects from inclusion and volunteering to sustainability and diplomacy. Ivana has also been engaged in different activities such as the IOC Gender Equality Forum, the UNAOC Global Forum, Academic conference of the European Judo Union (EJU) the Peace and Sport Forum (Facilitator for the Youth program), the European Youth Forum, Sport Austria (Governing Body in Sport in Austria) and many more. She serves as IOC Safeguard in Sport Officer and has also been part of the youth-consultancy on preventing violent extremism (PVE) through sport in the context of the Global Sports Programme Gender Equality, Youth participation, and Safeguarding children in Sport Your expertise.
Ivana is excited to join the beeEffect programme and to meet many young, talented, driven and smart people from the region.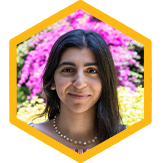 Maria Giangkampozidou
Maria is an educator and youth worker experienced in multicultural non formal education and learning methods. After graduating from Philology, Maria discovered her passion for experiential learning and has been integrating it into her work ever since. She has been writing projects through Erasmus+ and cooperating with organisations throughout Europe, focusing on personal development by integrating nature and art as fundamental tools. She is experienced in soft skills education and strongly believes in the empowerment from within and in the community spirit.
Maria applied for the beeEffect programme because she believes that the beeEffect community will help her create the structure and the steps for her entrepreneurial journey into an ecosystem of community and growth.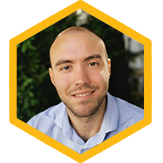 Nasir Muftić
Nasir is a senior assistant at the University of Sarajevo – Faculty of Law. He graduated from the Faculty of Law of the University of Sarajevo in 2016, obtained the title of LL.M. at the Central European University in 2017, and completed his doctoral studies at the University of Sarajevo in 2023. Nasir has worked as a legal advisor at BH Telecom d.d. in the areas of media and telecommunications law, civil litigation, intellectual property rights, drafting contracts in the economy and compliance with regulations.
He studies the intersection of civil law, private law and technology and he is engaged as a lecturer and consultant on media law and policy projects organised by the Council of Europe, the European Union, the Council of Ministers of BiH and the Organization for European Security and Cooperation. He passed the bar exam and is a permanent court interpreter for the English language.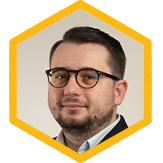 Radu Vladimir Rauta
Radu is currently a PhD student at SNSPA (Romania) working in public affairs. He co-founded a technology startup focused on anti-money laundering and especially international sanctions. Prior to the startup, Radu established and led for the past 6 years a small consultancy that delivered projects that optimised corporate integrity practices - corporate governance, risk and compliance. Over these years, he delivered implementation projects in Romania and Republic of Moldova, working with international organisations in the service of public and private organisations.
He is interested in rule of law and judicial reform in the Western Balkans, as well as the technology landscape and particularly the evolution of regulatory technology.
For Radu being a part of the beeEffect programme offers access and helps bridge meaningful relations to his vast network in Romania and Eastern Europe. His desire is to share his passion and encourage others to bring a contribution to the field of compliance and anti-corruption.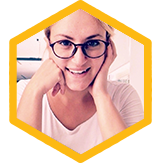 Sinem Bagce
Sinem is a Project Manager at GEMSTONE, a Horizon Europe Twinning Project, with previous experience as the Project Development Office Manager at Kadir Has University R&D Resources Directorate. She specialises in launching large-scale EU research projects, including grant applications, project management, digital communication strategies, coordination, and compliance with EU Framework Programme (Horizon 2020 and Horizon Europe) and national funding regulations.
Sinem holds a PhD in Economics from Istanbul Yıldız Technical University, where she has conducted research on identity economics, specifically exploring the identity of immigrants in İstanbul and the identity of Romani in Turkey's labour market. She was also a Visiting Researcher at the University of Helsinki's Department of Political and Economic Research, supported by the Finnish Government Scholarship.
Sinem is excited to engage with the beeEffect programme and believes that this will contribute to her experience and enable her to learn from diverse professionals, driving greater change in our communities.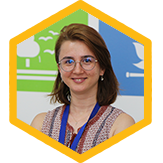 Suela Tahiraj
Suela holds a Master's degree in Tourism Management and a Bachelor's degree in Economics. She is doing an internship as a Sustainability Coordinator at Travelife, where she is conducting research and development projects, coordinating internationally recognized events, and supporting tour operators in achieving sustainability certifications. Her expertise lies in promoting responsible tourism practices and advocating for sustainability in the travel industry and her passion for nature activities and commitment to environmental conservation drives her interest in creating a positive impact through sustainable tourism.
Suela is eager to be part of the beeEffect programme to connect with fellow professionals who share similar interests and expertise.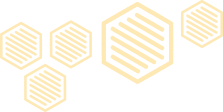 BeeEffect programme in the world
We have an instagram page where you can follow updates, so check it out here.
If you have any questions, write us at thebeeeffectprogramme@gmail.com